Day 34: On my way back to Atlanta (U-turn)
April 8, 2000
9:10A – Up and at 'em. Last day in North Carolina. The kids have a party to go to at 2:30P, so we are up for breakfast and off to the city park to whoop the hell out of them just in time for lunch and noon naps. Apparently without these mid-afternoon sleep sessions, they would be holy terrors in any public place.  Funny, I don't remember being a hellion as a child, and I always faked my naps under a blanket and read books.
Being the author and publisher of this site, I blame no one but myself for  the blatant excess of family pictures below.
  10:15A - Park in town and tiring of children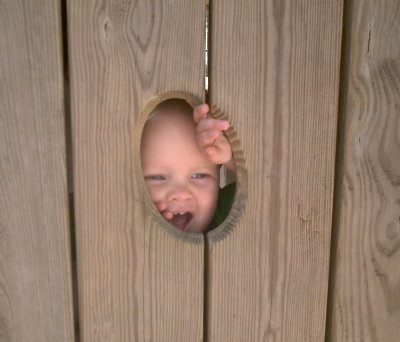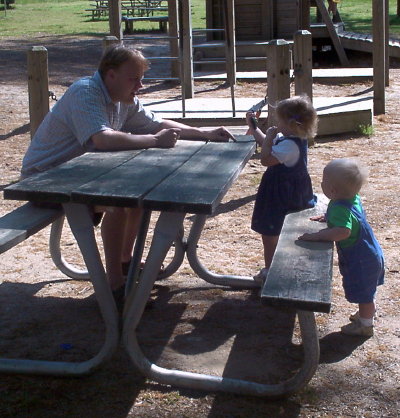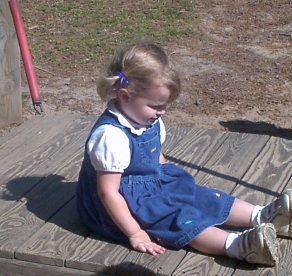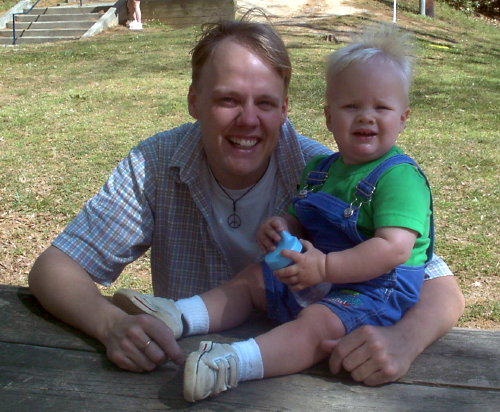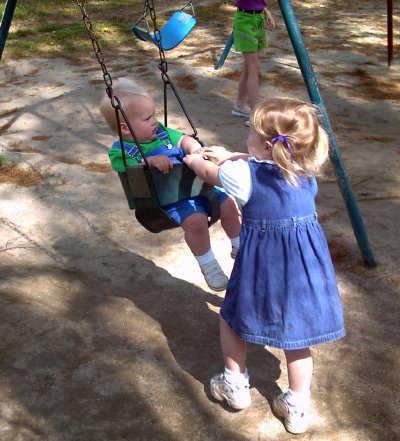 And once home, Bill proves his skills at nap-negotiation by falling asleep next to a wide-awake Trevor.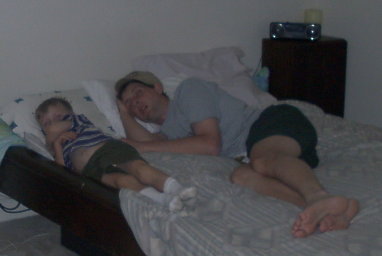 1:20P –Lezlie, Bill and I pose for a departure shot with the SmartBeetle. Mom is stuck here until Oldsmobile repairs the van.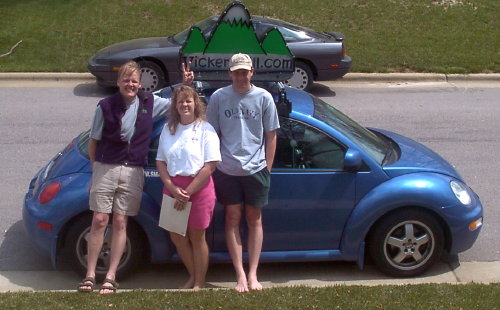 Leaving Wake Forest. Headed south on I-85 and so is the weather. Good sign i guess?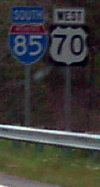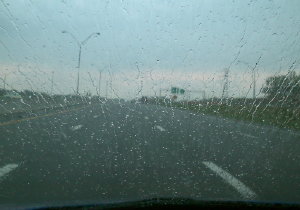 3:33P - Concord, NC for petrol. Pull into BK for a bag o' onion rings. John Mellancamp's "I'm on my way"  - perfect fit to the occasion
Bumper Sticker:    my boss is a Jewish carpenter
employment coincidence or prophetic statement?
7:55P – stop into Lenox Mall Tower Records to pick up a few movies...then back to 857.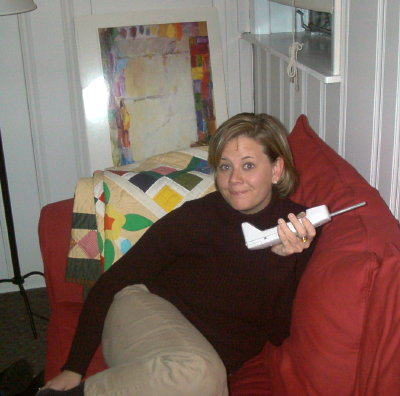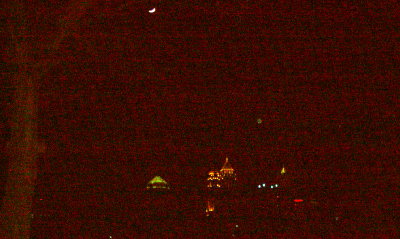 9:45P – Johnny Kilpatrick shows his face and we meet Sara and MacKenzie at the hippie infested Park Tavern. Never even got inside due to hippie infestation. Atlanta looks beautiful under a sliver moon
It was off to Neighbors in Virginia Higlands for a few Bass Ales with the virgin mary.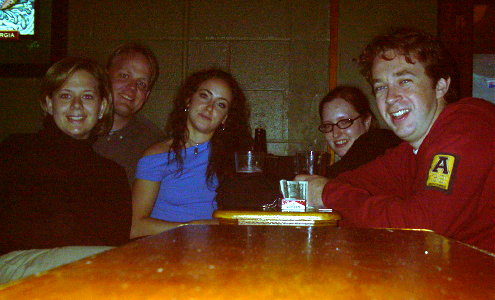 Quietly stole out of the pub to slide home and watch Stealing Home with Jodie Foster & Mark Harmon. Excellent flick.
On the Stereo...
Arthur C. Clarke's 3001: Te FInal Odyssey (book on tape)