Day 6: Traverse City, MI again
March 11, 2000
Dumon and Wassa stayed the night in TC - they to their various Saturday chores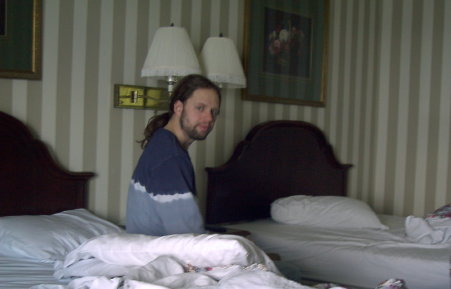 Breakfast at noon again.  Round's down off Garfield St. One egg over-easy, toast, 2 strips of bacon, two biscuits and suasage gravy....large chocolate milk.
Drove to Wassa's place in Beulah...lay around talking about life and loves.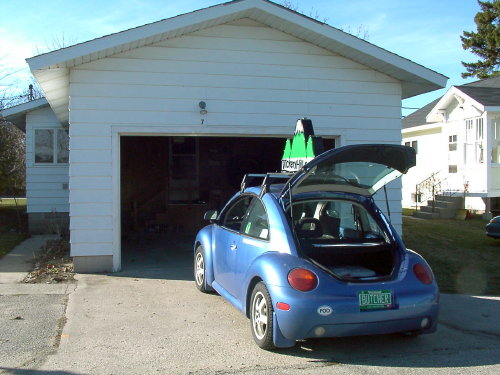 Scenic drive north to our Traverse City Hotel past Long Lake just in time for a gorgeous Traverse sunset off the balcony!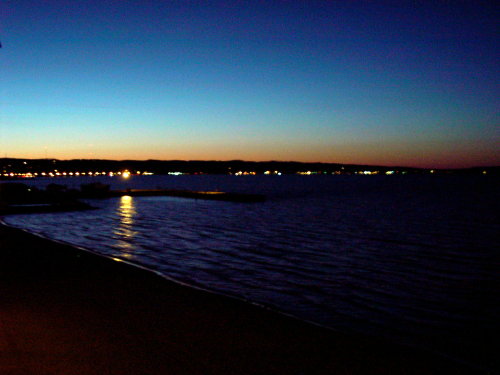 For dinner, we cruised over to the 100+ year old saloon - Sleders. Moose all over the walls!
Jenkinson wouldn't let me double-dip the zucchini sticks in the Ranch dressing, but the perch and smelt were excellent.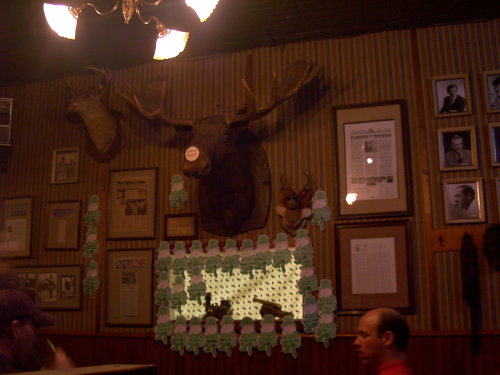 Finished dinner and headed to GT Billiards for some pool. The place was dull and we took off for some music and talk of the Summer of 1993 at Union Street.
Back to Hotel at 6p and the sweet sweet sound of 4800 baud wireless Internet - YES!

I can now drive to Seattle without worries tomorrow!
Taco Bell and 10 minutes of Saving Private Ryan proved enough for bedtime and deep sleep.
Music of the day
Beatles: Abbey Road
Tom Petty: She's the One
Bare Naked Ladies: Stunt
Replacements: Don't Tell a Soul
The Wedding Singer Soundtrack
Sister Hazel
Ballast Update
4 more quarts of Aquafina & a lotta Tic Tac's
4 vests lighter (Dumon, Wassa, Greg & Meghan)