Day 44: Boston day 2
April 18, 2000
7:15A - I haven't been up this early since my marathon 17 hour drives across the Northwest 35 days ago. Off to get some Web work started with Harpoon.
2:05P - Lunch at Au Bon Pain in Southie with the gang at Harpoon. Crappy Thai Chicken Sandwich.
Note-to-self: stop spending good money on poorly made sammiches.
4:00P - Finally caught up with the Web updates! anyone who was watching - i apologize, it just isn't the same with this replacement laptop. Argh!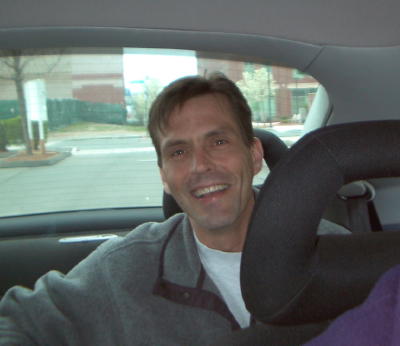 5:00P - On my way to Cambridge to meet up Rick Nichols, one of the few mainstays at my old old workplace  - OraVax. He chooses the Phoenix Landing in Central Square as our destination and is laughing at finally seeing the finished SmartBeetle. 43 days ago, i met up with everyNetwork & the surfers across the street - my first stop on the trip. i made the first in flight repairs of the SmartBeetle sign in this parking lot.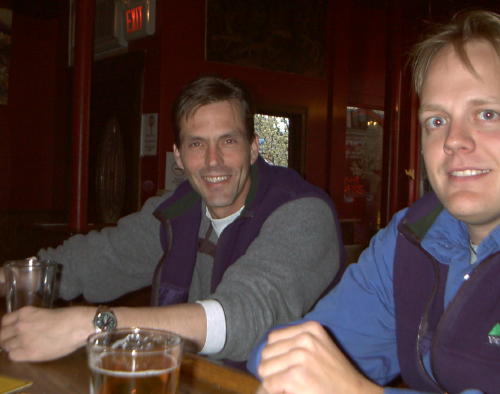 We get the parking spot right in front of the door....the parking god is with me always. Pint of Harpoon IPA and some Buffalo Chicken Tenders. Not an all together well balanced dinner, but it will do for now. Rick even dons his new VickeryHill.com fleece vest. I think he's been waiting for it from the outset. Seeing as i only have size Large's left, it's a lucky thing he it fits.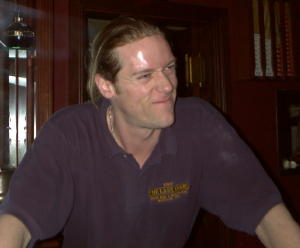 7:45P - My local. Last Drop on Mass Ave & Marlboro for my first Dart match in 7 weeks. Harpoon's brand new Summer Beer is on tap and Brett gets me two on the Drop. We'll see if my arrow throwing skills have deteriorated due to lack of exercising. Yes, it does take skill to stand at attention behind a line in a bar with music playing and people yelling "Rub the Fish" and successfully cock the wrist and throw a 27gram metal dart at a cork target less than two inches across and a quarter inch high over nine feet away while sipping a pint of ale. We are often criticized by those who have not experienced. I say let he who hasn't throw the first dart. (scott, brett & "the fish", jeremy, jackie)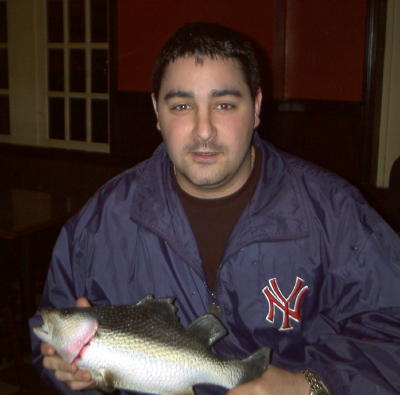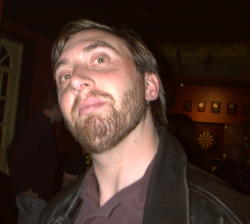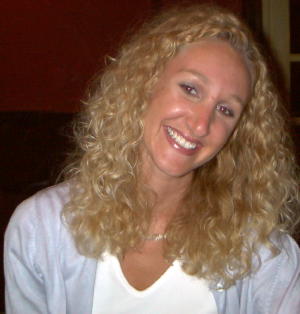 11:00P - Three matches won and the team wins 8 matches to 3. It's comforting to be back to Darts and friends. Oddly, i don't think i have paid a penny for anything this whole night. Except the 18 holes of video skins golf that i completely hosed up. Well, at least the Grand Master lost as well.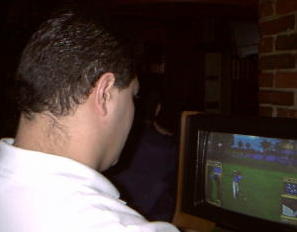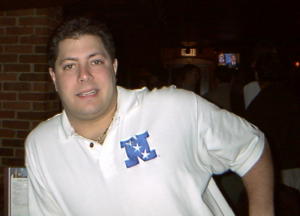 12:01A - As i lay me down to sleep, i pray the lord(?) my trip will keep....going.
Thursday I pick up my final navigator from Logan International and we finish the road journey together with a leisurely drive west to North Adams, MA and then straight north to Vickery Hill.
Rub the Fish
It all started back in the early 1990's - some guys from OraVax decided that playin darts in the slums of Cambridgeport was tired and we found a new home location at The Last Drop on the corner of Mass. Ave and Marlborough in Boston (just across the river). Somewhere we found this stuffed bass (this is pre Billy Bas days mind you) and the next thing you know, we start rubbing it for luck.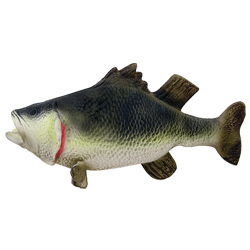 And it worked!
Fifteen years later and the fish was still around and the opponents still thought we were crazy. Best damn team mascot ever.